There are patterns that make you look like a winner, and those that make you look like a clown. Which would you rather be? Well, unless you're a professional clown for a living, we think that the answer is quite clear – you'd want to be a winner, and seen as one too.
If you know your patterns, then dressing well is just a walk in the park for you. If not, let's give you a few pointers in this article, so you can be a pattern savvy pro in no time.
The rules of pairing patterns are actually quite simple, and today is your lucky day – we're gonna teach you all of them!
From this article you can take away the most common types of patterns and the five rules of matching them easily. Without further due, let's begin.
The types of patterns in menswear
#1. Solid patterns
Solids are not patterns. Solid garments have one plain color with no pattern in it. We just wanted to take this off the list, before you may continue bearing this misinterpretation around with you.
#3. Checked patterns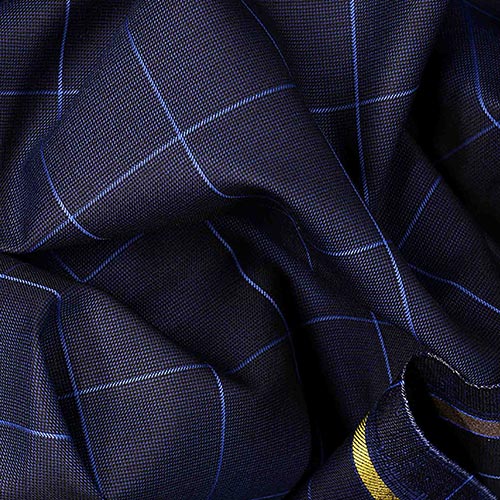 Checks are also quite commonly seen on dress shirts. There's a wide variety of them – tartan, glen check, graph check, gingham, and tattersall – to only mention a few of them. We also often see these patterns in suits, neckties and pocket squares. Houndstooth and shepherd's check are additionally seen as popular choices for sports jackets.
#5. Birdseye, Nailhead, & Sharkskin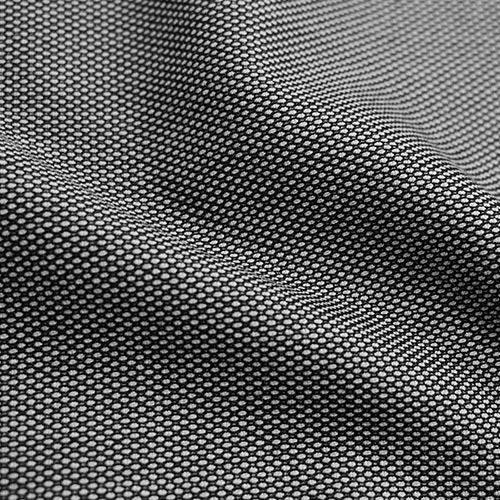 These are small repeating patterns that, again, look like solids from a distance. They offer a pleasant surprise once people get closer to you and see the pattern. These patterns are most commonly found in casual suits.
#7. Paisley patterns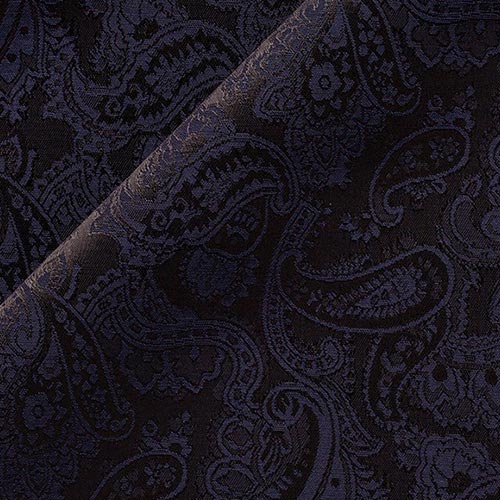 Paisley stems from India and it's very distinctive. Its unique, swirling spirals never fail to grab attention. Paisleys are beautiful in smaller accessories like pocket squares and neckties.
#2. Striped patterns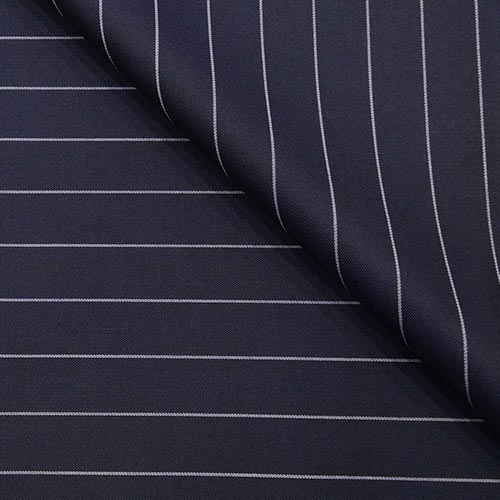 The most common striped patterns are stripes and pinstripes when it comes to suits. For dress shirts however, you'll often see awning stripe, the Bengal stripe, candy stripes and pencil stripes.
#4. Twill patterns
A twill weave is a type of tight weave with the warp over the weft. The most commonly seen twill is the herringbone weave – a distinctive pattern that actually does look a bit like a fish bone. You'll often find it in dress shirts and sometimes even in suit jackets and trousers. Twill is very versatile and tightly spun that it from a distance looks like a solid color.
#6. Dot patterns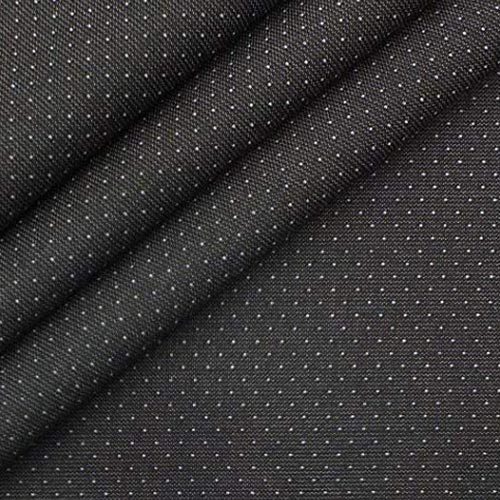 Dot patterns range all the way from formal to casual, depending on their size and the amount of contrast with the background fabric. A larger dot with high contrast is very casual. A dot that's small and subtle is more formal.
#8. Floral patterns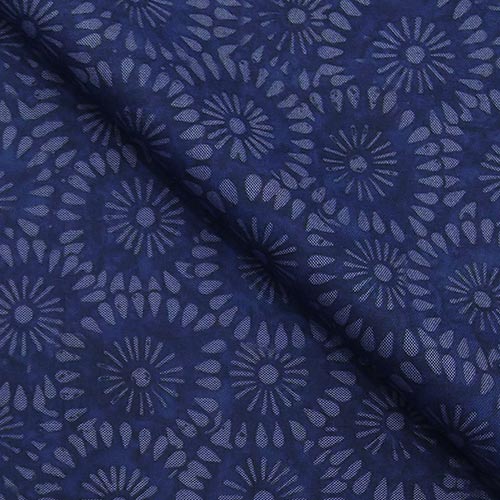 Florals can be bold (with large patterns and bright colors) or subtle (with small repeating patterns and muted colors). Flower motives have appeared in menswear for thousands of years, and will probably keep doing that for the next thousand years too. We wouldn't be startled if we'd see space suits in floral patterns either, actually. Floral patterns are among the most underrated patterns that a man can bring into his wardrobe. They work great on ties, pocket squares, and dress shirts alike. For the latter, make sure to keep the pattern small unless you're at a luau.
The five rules of pattern matching
#1. Keep Colors Muted
Opt for colors that you already love and have in your wardrobe. Choose for example between blues like navy, indigo, cobalt, and admiral blue, plus greens like pine and juniper and browns like chocolate, cinnamon, and gingerbread.
Yes, these are all real names of colors you can wear. For accent colors, try to bring in whites, reds, perhaps a bit of orange.
Make sure to stick with colors that you know are going to work for you so you can focus on the pattern. If you're going to try out a super bold pattern that you've never worn before, don't bring in a color you're not sure about. Otherwise you'll look and feel awkward and won't wear it often.
#2. Add patterns gradually
Base items like suit jackets, trousers, and dress shirts cost a lot more than small accessories like neckwear and pocket squares. You know that. So instead, start off with patterned accessories. They're items that you can switch out easily.
Since they're less expensive, you can afford to experiment and make mistakes with them – but easily pick them off of your look if they don't feel right.
The next place to bring in patterns is in your dress shirts. A patterned dress shirt that doesn't work for you is a far cheaper mistake than a patterned suit that you realise, too late, you can only wear once a month.
Patterned items like suits, trousers, and even dress shirts have to rotate through your wardrobe. You can't wear them again and again. This is why solids should form the basis of your wardrobe.
Once you've got the hang of a patterned dress shirt and necktie – especially if you're wearing professional clothing on a daily basis – you can start to bring in patterns on your jackets for a bit of fun. Just be very careful with patterns on your trousers. Patterned legs moving against each other create the impression that the patterns themselves are moving. It's a bit off-putting to the eye, and not particularly attractive.
Besides, you'll want to avoid drawing too much attention to that area of your body in general.
#3. Avoid similar patterns
This means that you shouldn't try to pair patterns of similar sizes and types. You don't want two paisleys right next to each other for example, and you don't want to pair a pinstriped suit with a pencil-striped shirt and a pinstriped necktie.
It just looks to matched up, as though you're trying too hard, and it can cause that "moving patterns" optical illusion we mentioned above. Instead, try matching that pinstripe suit with a twill dress shirt and a dotted necktie.
It's perfectly okay, however, to wear patterns next to each other that are the same type but of a different size. For example, you can wear a pinstriped suit with a Bengal stripe shirt – the thickness of the lines is quite different, so it works. Large patterns on neckties come off as quite useful here as well.
#4. Complement, Don't Match
When two pieces match exactly- same pattern, same color – it looks boring and amateurish. Try to complement your outfit instead.
If you want to level up your style a bit, look for colors that work well with other colors in your outfit. Try out colorful accessories: they allow you to choose from many different colors when putting together an outfit.
Even if the patterns are different types, your tie pattern should be at least slightly bigger than your dress shirt pattern in order to prevent the necktie from getting 'lost'. One exception is neckties with the versatile pin dot pattern, which is subtle enough to pair with a range of pattern sizes on either side of the scale.
#5. Practice And Have Fun
Last, but not least, wear patterns so they draw positive attention to yourself, to get compliments and to build up your confidence. As with any new skill, this one takes practice. Experiment. Let yourself make mistakes. Learn from them.  Accept that you'll put together some outfits that just don't work, and treat them as experimental data. Figure out why they look bad and what you need to fix so they'll look good.
Don't be afraid of pattern matching. With a bit of practice you'll quickly figure out what does and doesn't work.
So few men bring patterns into their style. Stand out from the crowd and level up your style with them.
Bottom line:
As long as you mix either the type or size of patterns you're wearing and you're smart about how you layer them, you're certain to build an outfit that signals taste and success. Now go out there. Attract some attention for all the right reasons – armed with these secrets of perfect pattern matching.