Christmas and New Year are just around the corner. The beautiful city of Bangkok is all lit up for the festivity. There are so much to do and no doubt that December is one of the busiest times of the year! There's Christmas shopping to be done, family gathering, office year-end party, and endless joyous events around the town to attend. Every one of these parties are so diverse and planning on what to wear can be overwhelming but fear not! We are here to give you some guidelines on how to put together your holiday party outfit.
Parties are all about mingling and connecting with others. Our outfit is most likely to be the first impression we give to other people, so it is important to stand out and dress on point! But just because it's Christmas and you want to stand out, it does not mean you should wear Santa's hat to your parties. You can jazz up yourself by incorporating the festive elements to your outfit.
Accessorize for formal or cocktail parties

First thing first, you need to know what kind of party you are attending. If you are invited to a formal or cocktail party, you have to dress yourself elegantly. Wear your dapper suit and add some festive accessories such as pocket square or tie to bring about the festivity and help you to stand out.
Semi formal holiday outfits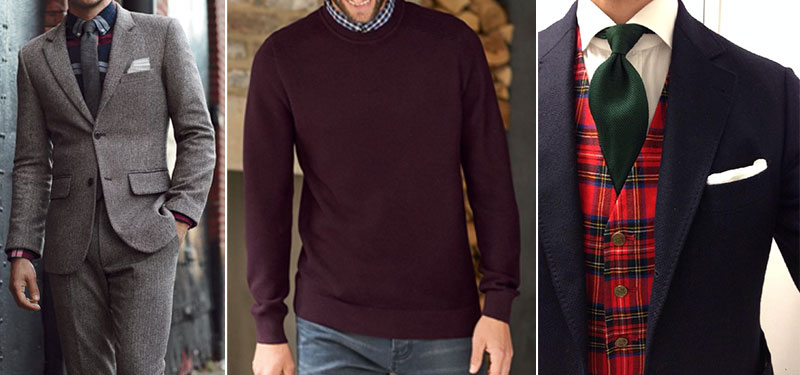 Usually, holiday parties are less formal. This will give you more freedom in choosing your outfit. A well-tailored suit is perfect for this occasion. However, this does not mean you should wear your work outfit to these parties. Winter is the perfect time to wear darker, richer colored suits such as burgundy, forest green and navy. You can also substitute your suit to blazer with chinos or denim. You can pair them with an everyday shirt or if you live in a colder climate, you can pair them with a gorgeous sweater instead. Sweater is versatile and it adds personality to your outfit.
Keep warm by adding a scarf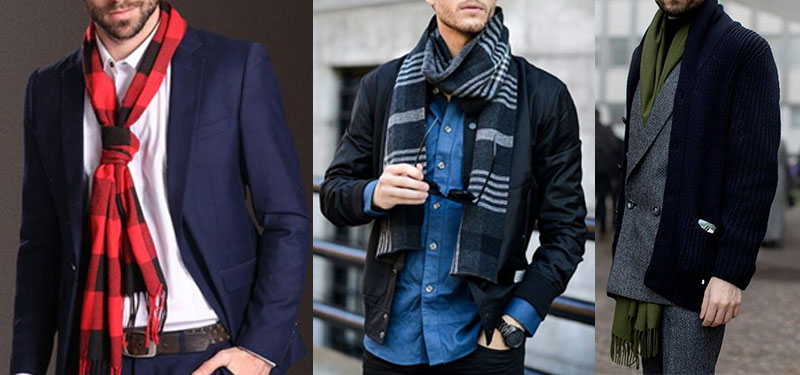 Winter can be harsh, and it is important to keep warm. Scarves and warm wool socks are ideal to protect us from the cold. Try putting red, green or blue scarves to match your dark outfit.
Warm climate countries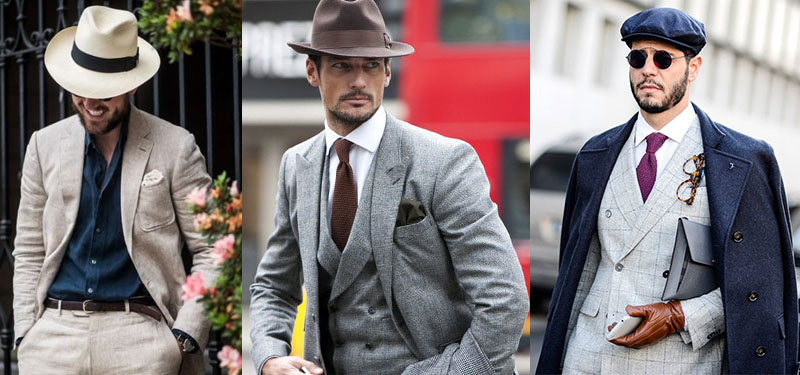 For those of you who live on the warmer climate countries like Thailand, Singapore, Indonesia and Australia, you can choose to wear suit made from a breathable material. You can wear some bold color to stand out and don't be scared to accessorized yourself. A hat or a sunglass can a great addition to your outfit.
Holiday is a very special time to share our joy with family and friends. We hope that we have helped you to get ready for all your upcoming events.
Merry Christmas and have a wonderful 2020!