Custom suits are not necessary, but it can be an attractive option to wear a tailor-made suit if you want a garment that fits you perfectly. A tailored suit is custom-made for the individual's specific measurements and preferences, while an off-the-shelf suit is mass produced to fit a wide range of sizes. They are usually more expensive than off-the-shelf suits because of the extra time and skill required to craft them. They also tend to last longer due to their high quality materials and construction. The main difference between the two is that a tailored suit can be customized however you want, will fit more precisely and provide more comfort than an off-the-shelf version would.
The Advantages of Investing in Custom Suits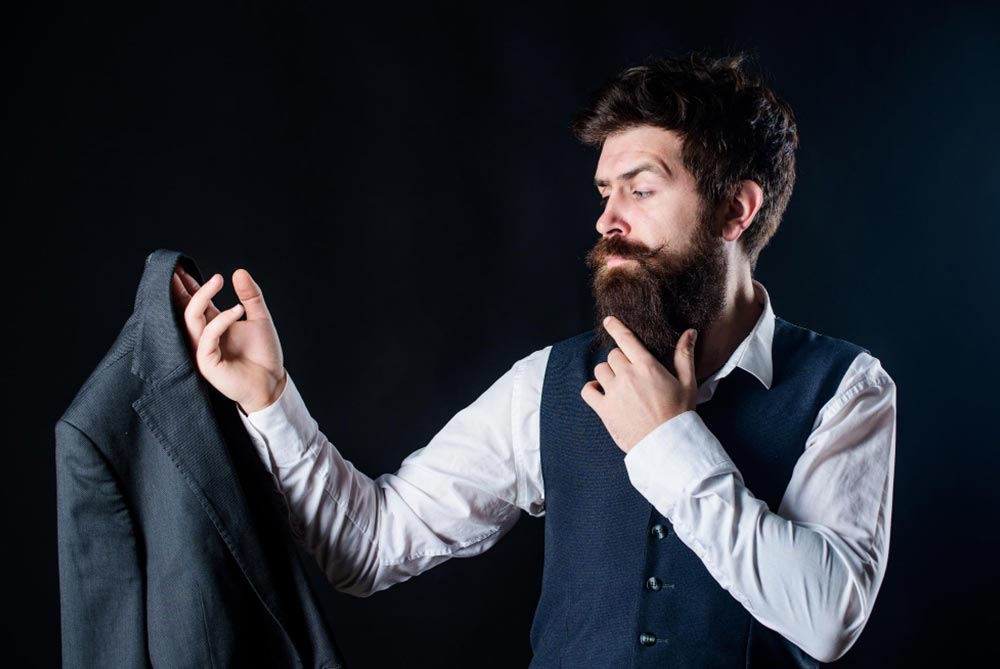 1. Perfect Fit: Custom tailored suits are designed to perfectly fit a person's body measurements, ensuring that the suit drapes perfectly and looks great. This eliminates the need for costly alterations and ensures you get the best possible fit.
2. Quality Materials: Custom made suits are typically made with high-quality materials that stand up to wear and tear better than off-the-rack suits. This means your custom suit can last you for years, making it a more cost-effective investment in the long run.
3. Unique Style: With made to measure suits, you get to choose every element of your suit yourself. From fabric choice to color and cut, you can create a unique look that will make you stand out from the crowd!
4. Attention To Detail: When having a b bespoke suit made, each element is taken into account and crafted with great care and attention to detail for added comfort and style. This ensures that the finished product looks perfect on you.
Choosing the Right Custom Suits Fabric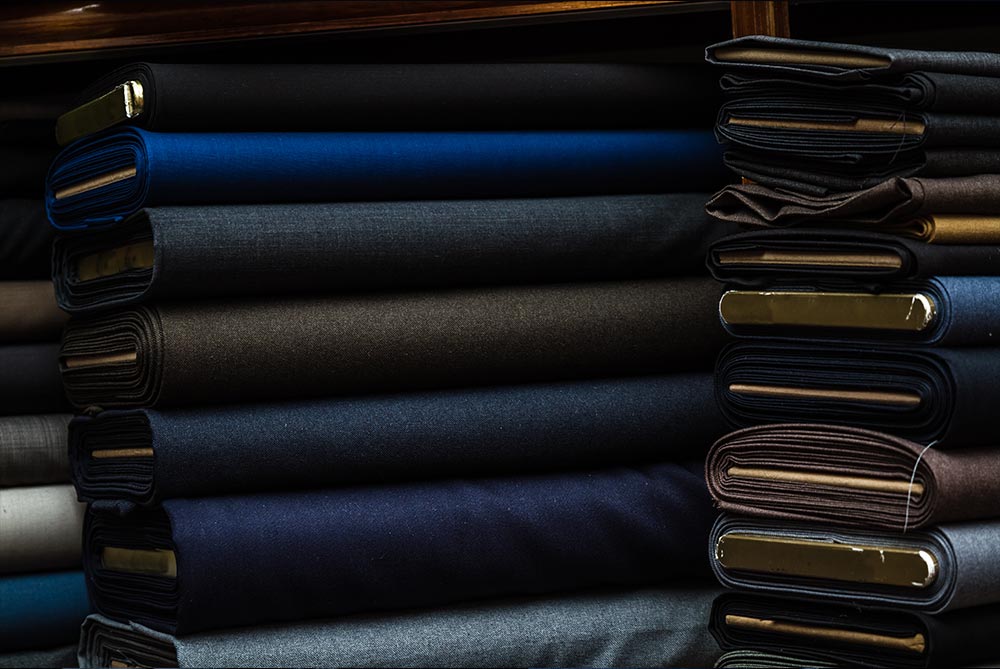 When it comes to made-to-measure suits, it is important to choose the right fabric for your body type and lifestyle. The suit's material can make a huge difference in how comfortable you are and how well it fits. Here are some tips on choosing the right one:
Consider Your Climate:
It's important to consider where you live when selecting a suit fabric. If you live in a hot climate, opt for lighter weight fabrics like cotton or linen, which will be more breathable and keep you cooler. For cooler climates, heavier fabrics like wool or tweed are best.
Think About Durability:
If you plan on wearing your suit frequently, look for durable fabrics that won't wear out quickly. Wool is a great option as it is strong and long-lasting while still being comfortable and stylish. Talk to your tailor on which mill the material is from if you prefer to get higher quality fabrics.
Pick Natural Fibers:
Natural fibers like wool, cotton, and linen will not only provide greater comfort but also last longer than synthetic fibers such as polyester or nylon. Natural fibers also tend to be more breathable than synthetics and have better insulation properties too!
Look at Color Options:
When picking out a suit fabric, make sure to check out all of the available color options as this can help narrow down your choices quickly! Darker colors are usually best for formal occasions while lighter colors can be great for casual events.
Check the Patterns:
Patterns can add personality and style to any custom suit fabrication so don't forget to check out all of your pattern options! Striped, plaids and other patterned fabrics look great when paired with complimentary solid colored pieces such as ties or pocket squares!
Extra Pants:
We always recommend getting an extra pant with your suit order. Getting a pair of pant that is different in color will give you additional combination that you can use for different events.
Design Your Own Suit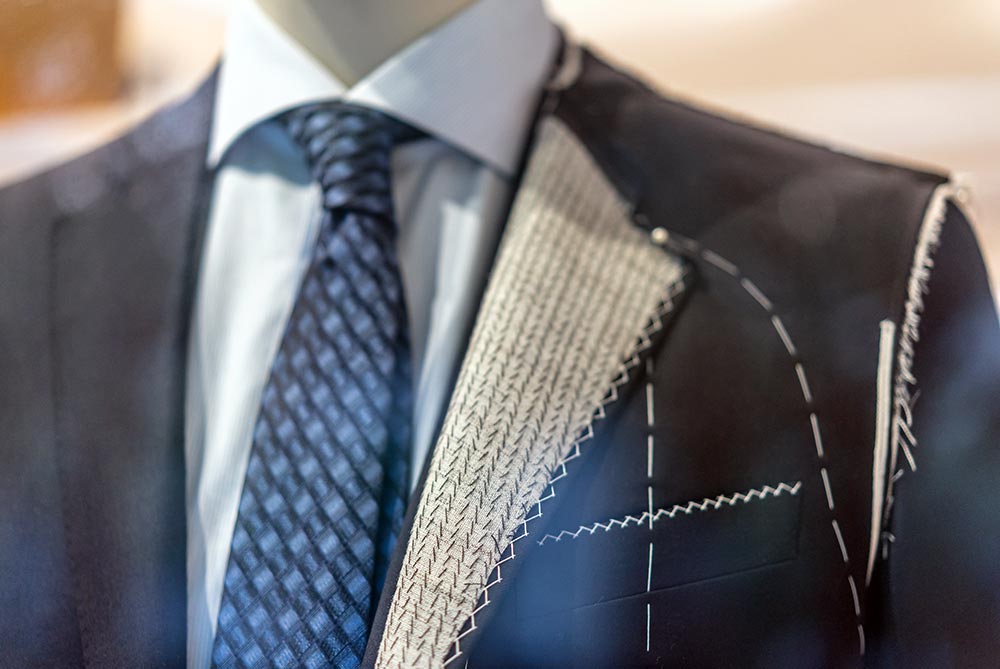 When it comes to a custom suit, there's no one-size-fits-all approach (you can get them ready-made). To truly personalize your look, there are so many options for you to consider. Start from the style – Single breasted or double breasted? What lapel style – notch, peak or shawl – that best suits your style. You can choose the perfect inner lining for the perfect the occasion. Choose from contrasting button holes and buttons such as horn or mother of pearl, adding a touch of class to your look. Don't forget about pockets either; opt for welt pockets or flap pockets to complete your ensemble. With all these options available, you can create a suit that is uniquely yours and reflects your own personal sense of style. It might sound complex but don't worry, your tailor will guide you through the entire process!
Are Custom Suits Worth It?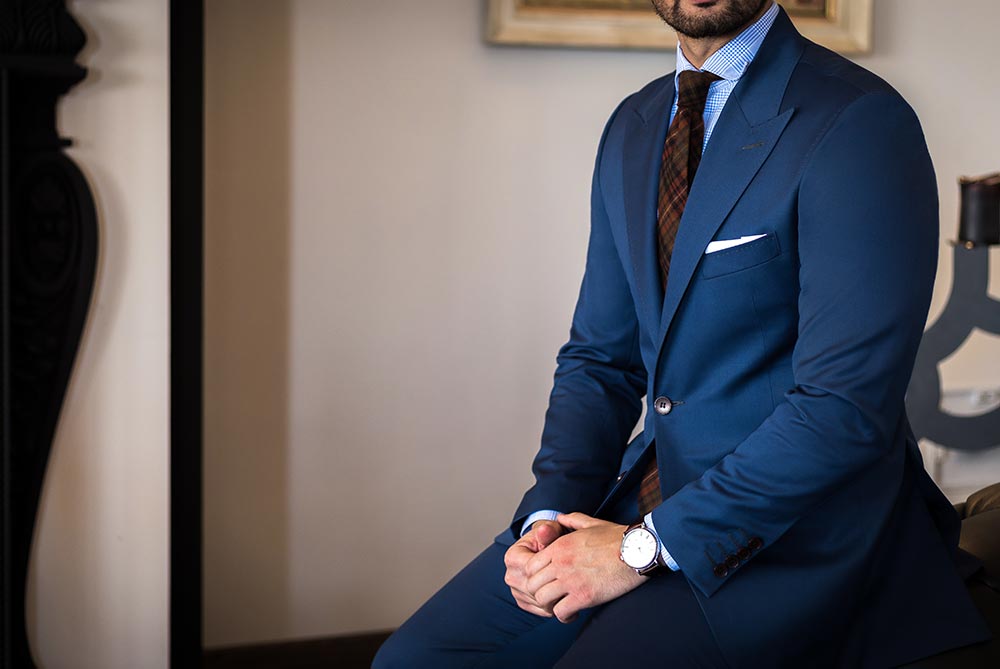 If you're looking for a suit that fits perfectly and looks unique, it's definitely worth investing in a custom suit. Going to a good tailor will get you the best fabrics and tailors that focus on the attention to detail to ensure the perfect fit and style for the money you spend. Plus, every garment produced will go through quality control. Not only will you look great, but you'll also have a suit that is made specifically for your body type and size. Additionally, with custom suits, you can choose the specific fabrics and details that will make your suit stand out from the crowd. Ultimately, spending extra money on a custom suit is money well spent.
Best Tailor in Bangkok, Thailand
Looking to get bespoke suits in Bangkok? Woolrich Bespoke Tailor has been tailoring suits for men and women for 18 years and our clients recommend us as one of Bangkok's best tailor. What was started by 2 gentlemen has now grown into a team of fashion enthusiasts serving clients from across the globe. We create perfectly tailored suits, cut and crafted with high-quality tailoring, to ensure your new suit will fit your unique body type. By taking your measurements from head to toe for your suits fit like a glove on you. We guarantee our craftsmanship are second to none compared to other Bangkok tailors. Visit us today or reach out to us to get your custom suits online – as we provide doorstep delivery worldwide!
Follow us on Facebook and Instagram for more inspiration and ideas!