Suit has become a staple in men's wardrobe these days. Suits can be worn formally and casually. Nevertheless, to look your best, you need to make sure that the suit fits you perfectly and to stand out in the crowd, you should add personality of your suit by adding some accessories. In addition, accessories can complement the suit and perfect your entire look.
Here are some accessories that we thought you should consider:
1. Ties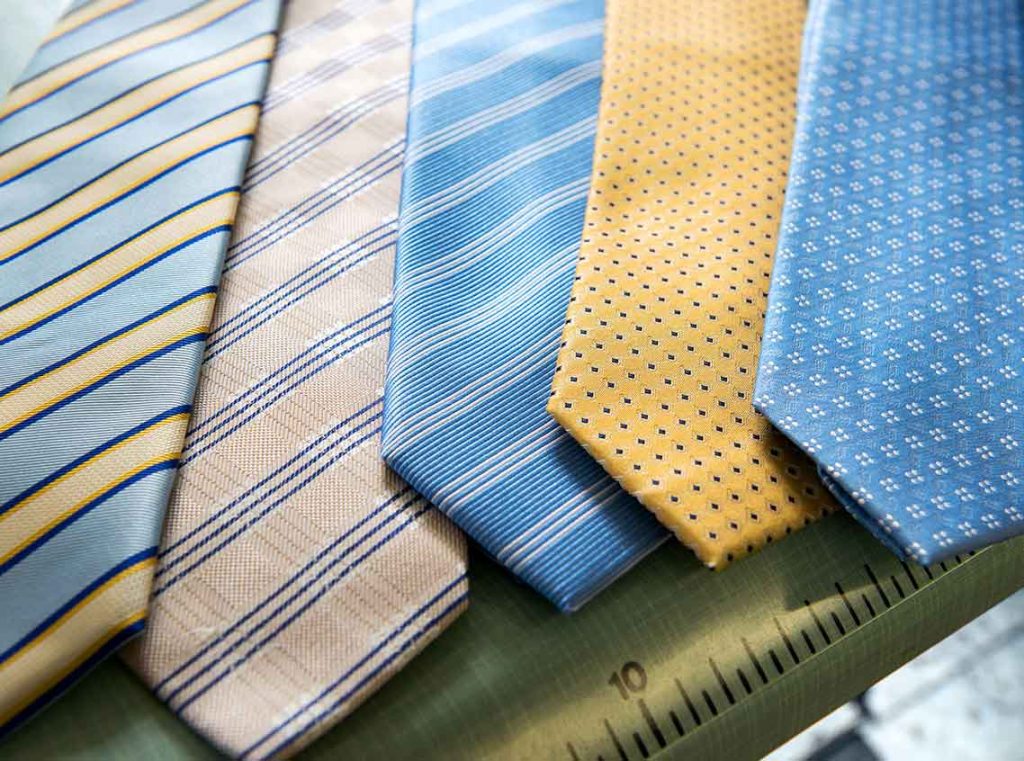 This accessory is probably the one that every man should have. A suit without a tie may even look incomplete. Most ties are made of silk or silk mix but now, there are all sorts of different kinds of ties: cotton and linen to mention a couple. With so many different choices, you can use a tie in any occasion which makes the tie as a must-have item in your wardrobe. When choosing the right tie for your suit, you should remember what event you use this tie for. For more formal look, choose a more subtle, with elegant colors whereas for more casual, you can choose more vibrant colors that can show off your personality. Just keep in mind that the tip of the tie should always be at your beltline.
2. Tie Clips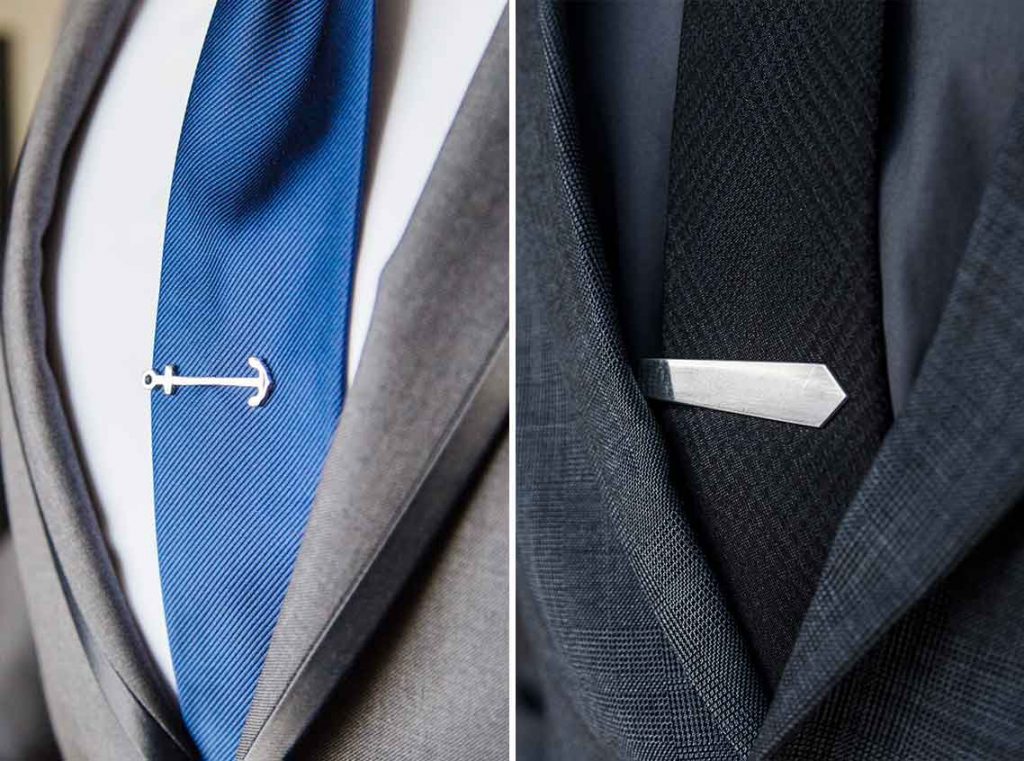 A tie clip may be one of the simplest accessories to wear with your suit, but it is very functional. Aside from being stylish, a tie clip can keep your tie in place, and it helps prevent your tie from creasing. Whether you choose to wear a classy clip or a more colorful clip, make sure that it is not wider than your tie (3/4 of you tie's width is the ideal size) and it should be worn between the third or fourth button of your shirt.
3. Lapel Pins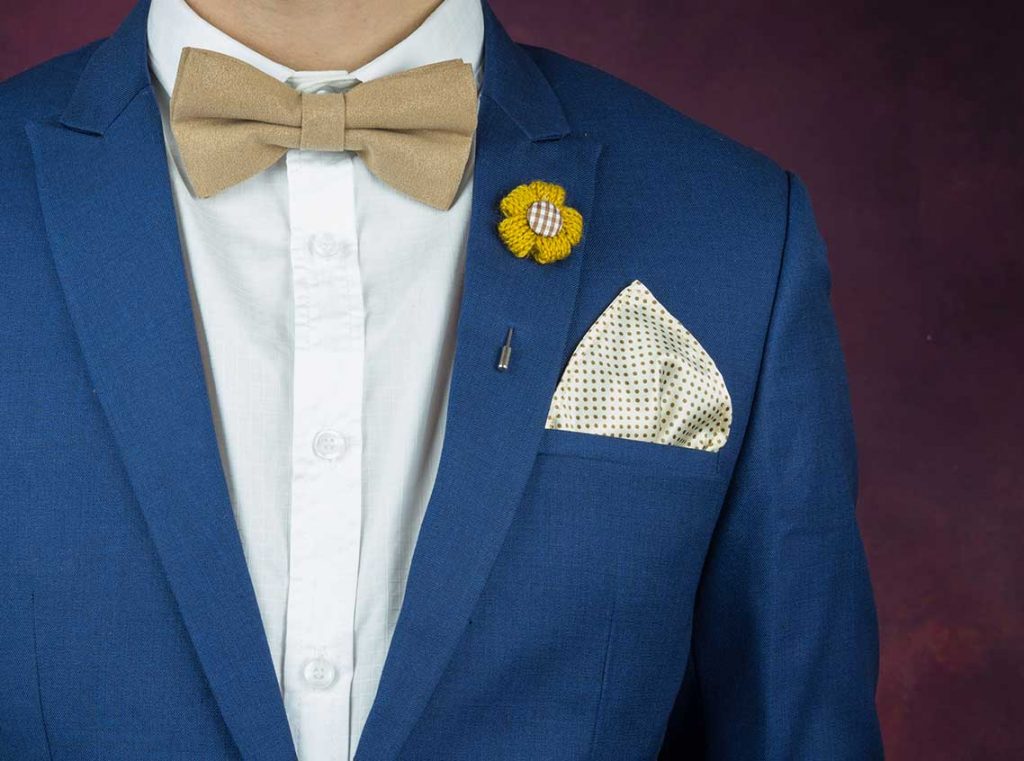 This very stylish accessory can enhance your style. Long-stem lapel pins are fastened with a stick pin attachment and usually come with many designs like animal shapes, arrows, and flower so your have one for any occasion. Just remember that lapel pins always need to be subtle and not distracting your overall look.
4. Pocket Squares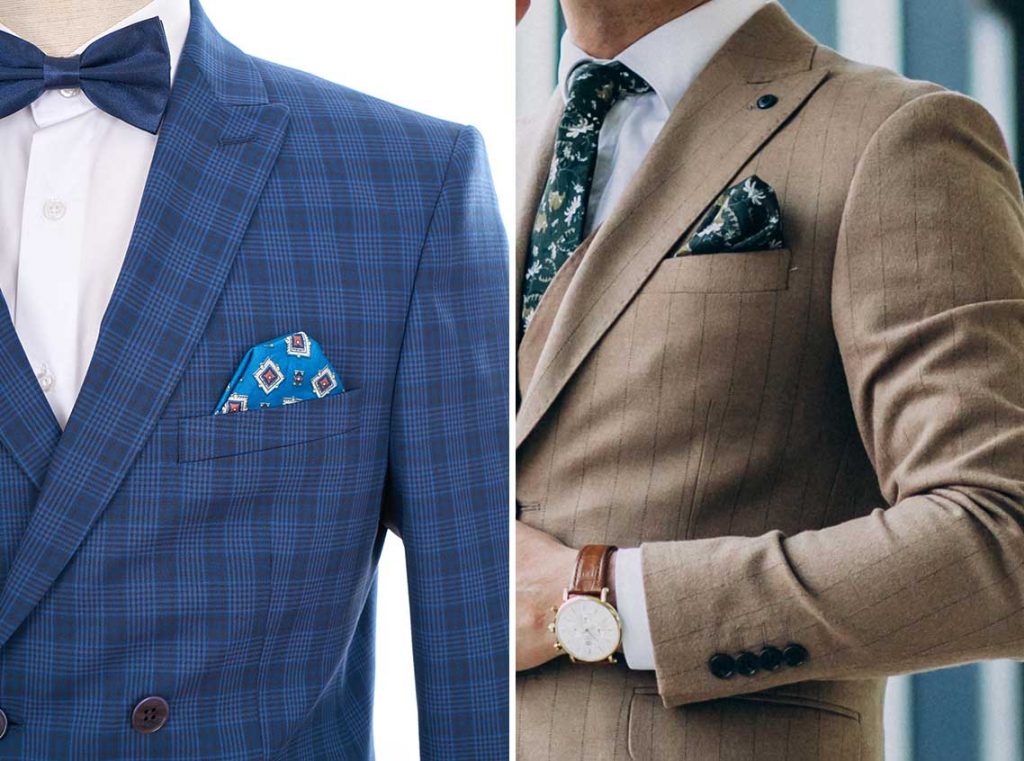 Just like a tie, pocket squares come in various colors, patterns and materials. The common size of a pocket square is 10″ x 10″ or 12″ x 12″. Traditionally, tie and pocket square are a match but nowadays, they don't have to be. The only exception is for the black-tie events where white silk pocket square is a must. Choose a color that show off your style and personality, the pocket square can really accentuate your look.
5. Watch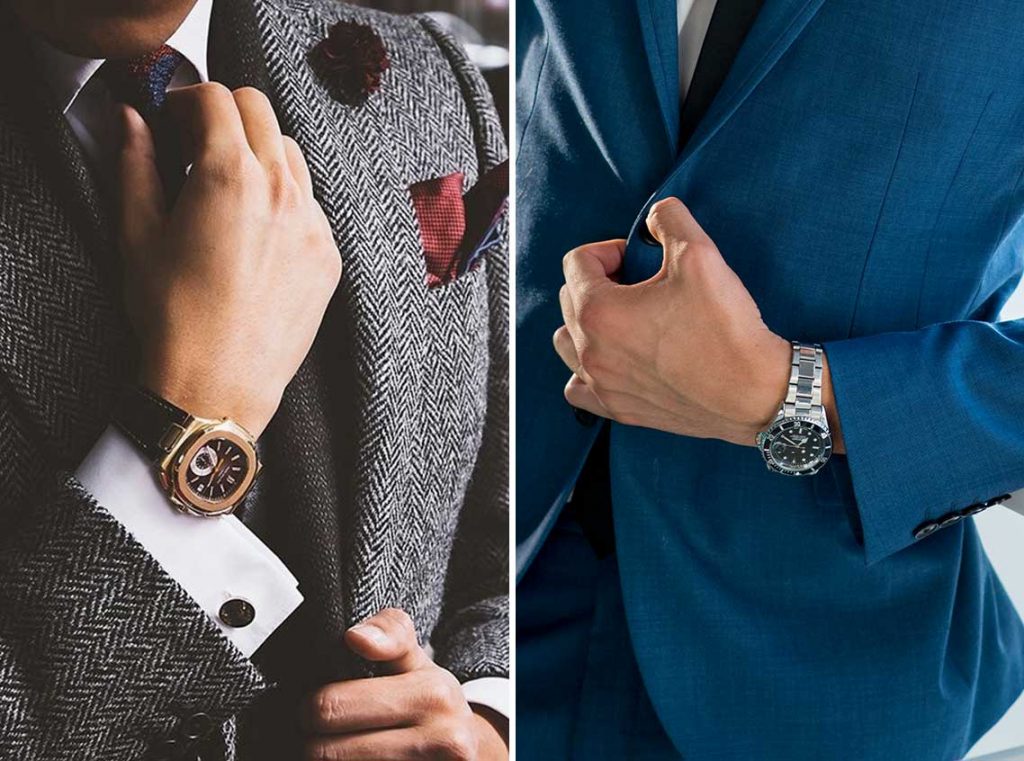 A watch is an elegant piece of accessory that you should have in your wardrobe. A nice dress watch can add elegance to your look. Ideally, you should have more than one type of watch. Different event may call for different kind of watch. The watch you wear to the office should not be the same as the watch you wear in a black-tie event. Stainless steel watch is suitable for more formal setting whereas a leather band watches can be worn for casual settings.
6. Belt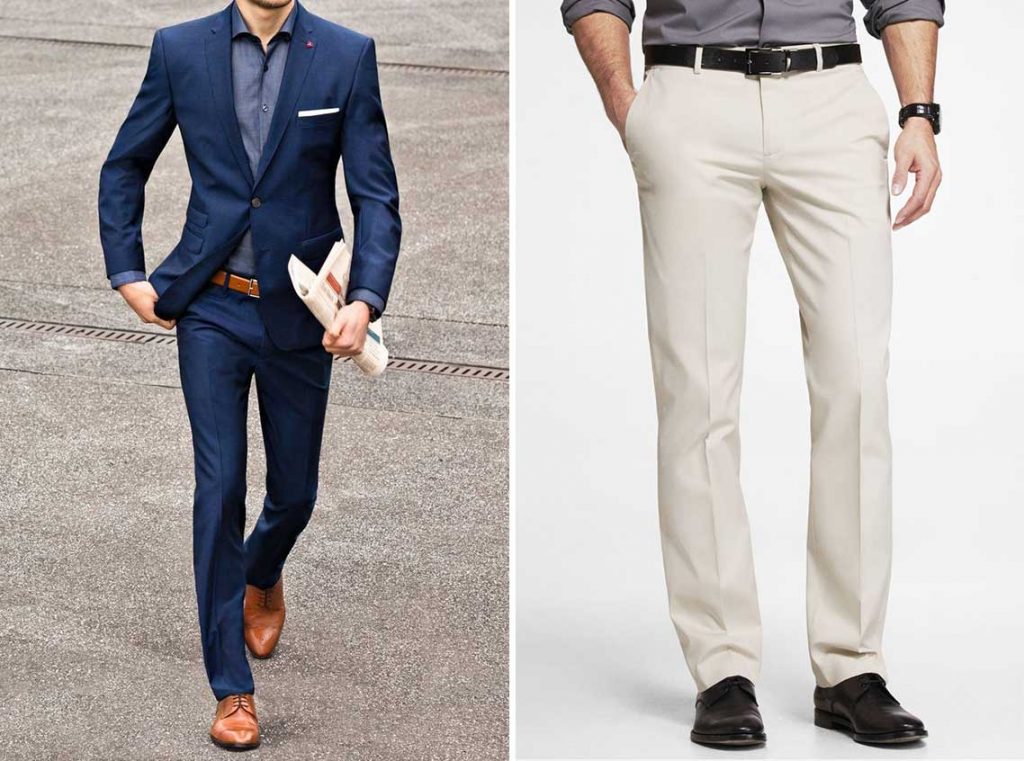 Belts should never be used for functional purposes.  In other word, your pants have to be perfectly fit your waist. On formal occasion such as black-tie, you should never wear a belt. However, wearing a belt can enhance your style. It is important to always remember that the color of your belt has to match your shoes. Most of the times, the material you will use for a belt when wearing a suit will be leather.
7. Socks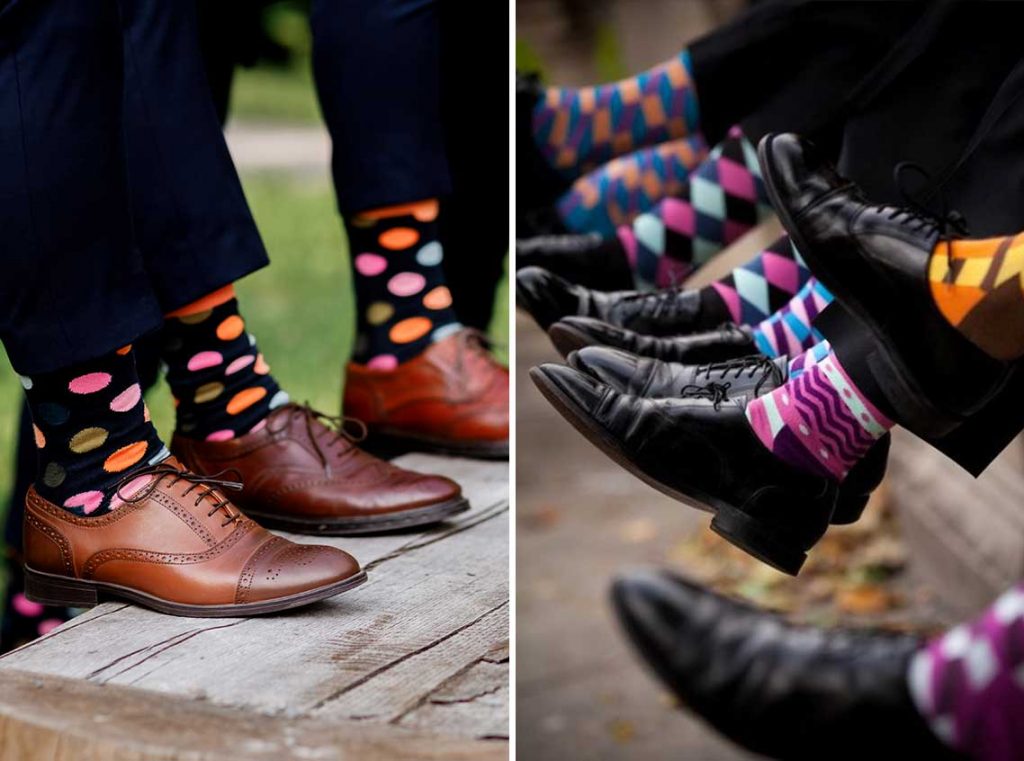 Most socks are worn while wearing suits. Bright colored socks generally give a bold statement on your look. They add colors to your simple outfit. In a more serious events, such as funeral, you may opt for less vibrant colors. Whatever you choose, socks add details that can give a dynamic look of your outfit.
8. Cufflinks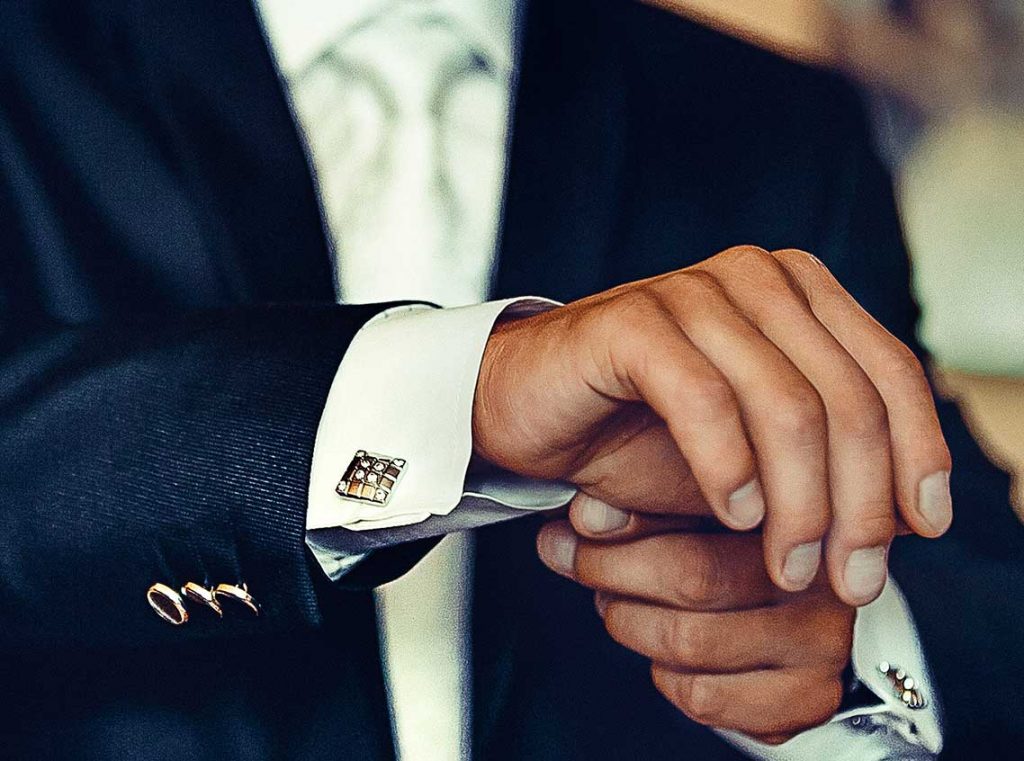 These sophisticated pieces of accessories are both functional and attractive. Cufflinks are like buttons that can only be worn with French cuffs. Nonetheless, because cufflinks can come in many different styles and colors, cufflink can really polish your overall look. Also, cufflinks are so versatile that you wear in meetings, formal events as well as casual outings with friends.
Interesting Read: Choosing the right wedding attire
9. Scarf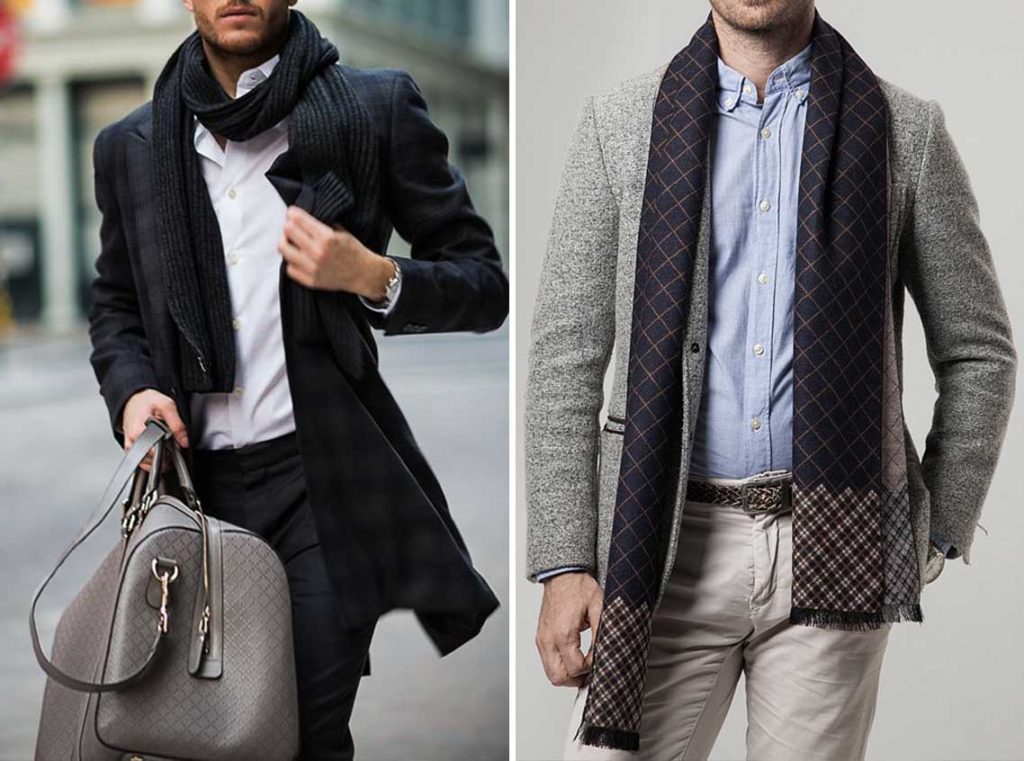 Men have used scarves for thousands of years due to its protective function against any harsh weather. Today, most men probably think of wearing scarf when the weather is colder, but a scarf is a great addition to just any weather condition. A lightweight scarf works well in spring or summer whereas wool scarves are perfect for winter and fall. Whatever the weather is, a scarf can add color to your bland outfits.
This may also interest you: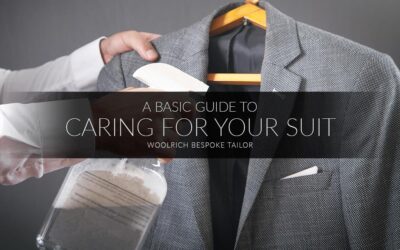 Suits are considered a staple in men's formal wear and are often necessary for professional and formal occasions such as job interviews, weddings, and important meetings. Having a suit on hand...
read more