The history of waistcoat or vest goes way back. It has been around since the 17th century and used to be one of the most significant garments in Europe. Originally, the vest was designed to be worn under a jacket or suit and hence, it has always been associated with formal events such as white-tie or black-tie events. In the last decades, there is a growing trend of men wearing vests in more casual events in which vests are paired with denims or chinos. Vests are so versatile you can use them for any season. They can be worn in summer when jacket feels a little too hot and in winter time, vests are perfect for layering to keep you warm.
Whenever you decide to wear a vest, there are few things you should always remember.
Vests are designed to hold everything together. Therefore, it must fit your body perfectly.
When wearing a vest, your shirt needs to be fit and neatly tucked in to ensure that there won't be any bulking as it would look sloppy.
Since vests come sleeveless, the armholes of your vest have to be big enough that it will not restrict your movement.
The last button of your vest should be left unfastened. Hence, it is important to measure the length of your vest properly to ensure that the vest is long enough that it would cover the waistband.
Now that we know the general rules of wearing a vest, let's take a look at how we can incorporate the vest in any occasions. Whether you wear it for a wedding or for a work attire, a vest is a great addition to your wardrobe.
White-Tie or Black-Tie Events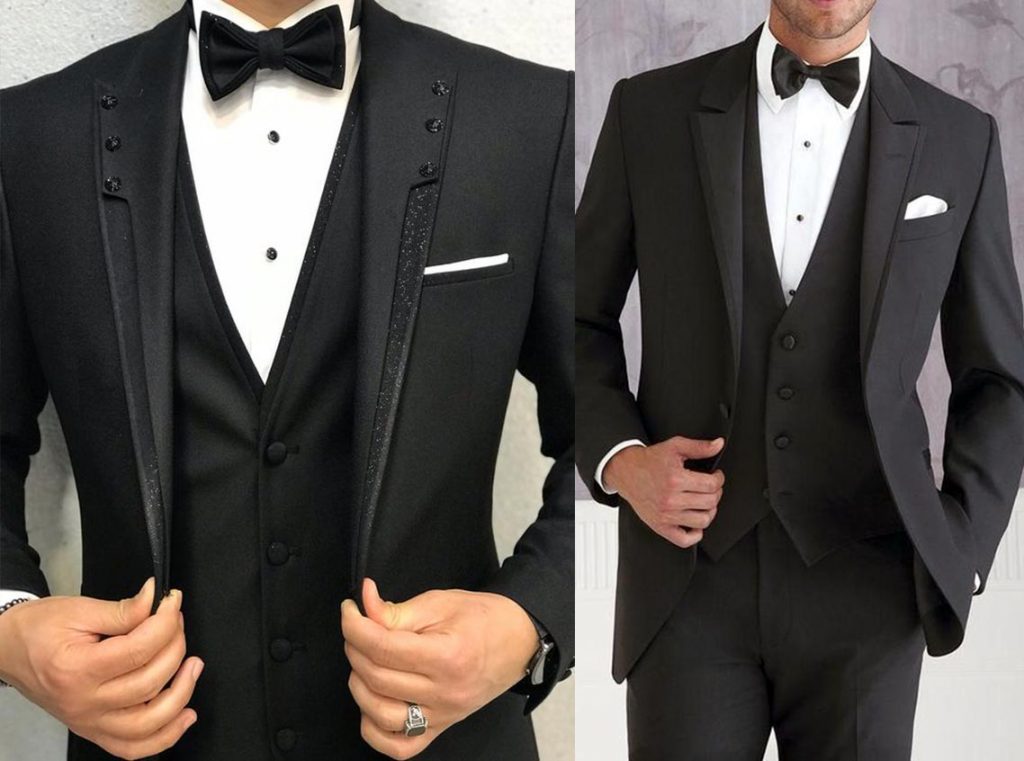 These events are considered to be the most formal events. As what we have already learned from the previous article (Read: Guide to choosing the right wedding attire) where we spoke about white-tie and black-tie weddings, these events are usually quite strict on the kind of attire you should wear. You are most likely opting for a tuxedo or a three-piece suit in which the fabric and the color of your vest would be exactly the same as your jacket and pants. The vest is likely to have lapels and tie is normally worn in this kind of attire.
Formal Events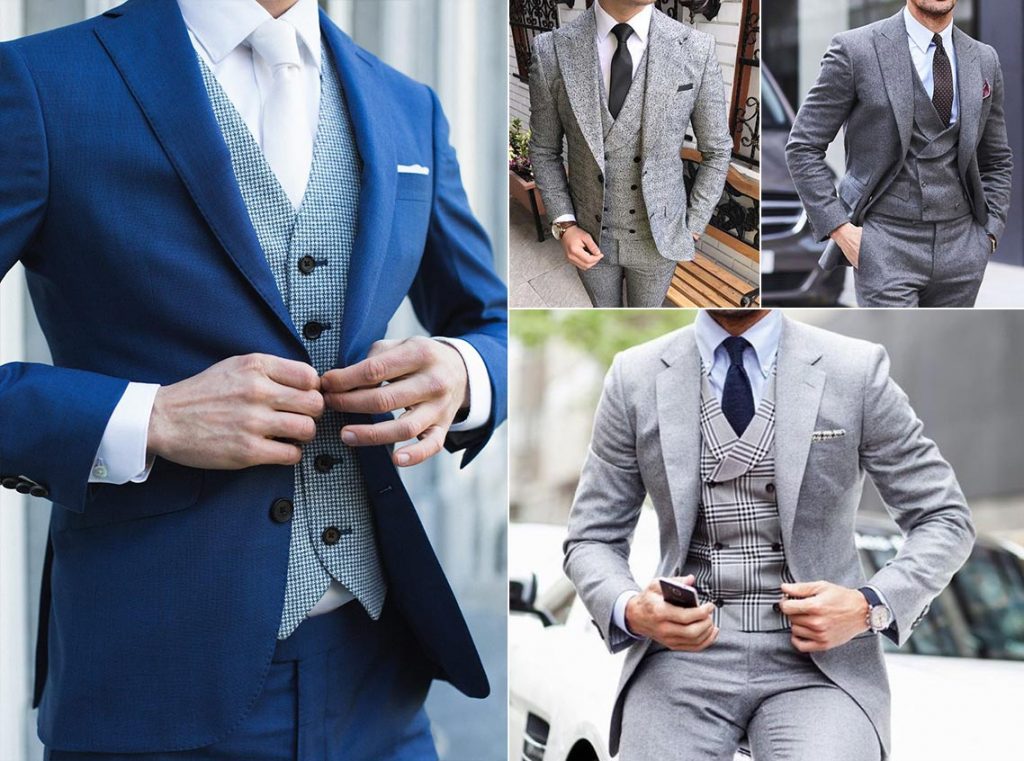 Just like white-tie and black-tie attire, a three-piece suit is highly appropriate for a formal event. That being said, formal events are not as strict. Although you are more likely to wear a matching vest with your suit, you can also opt for a contrasting vest instead. If you are wearing light colored suit, you would want a darker vest and vise versa. You can also choose a patterned vest but be sure to pair it with a plain suit and plain shirt as you want your vest to be the star of your attire.
Learn how to match different patterns for suits in this article: Matching different patterns
Casual Attire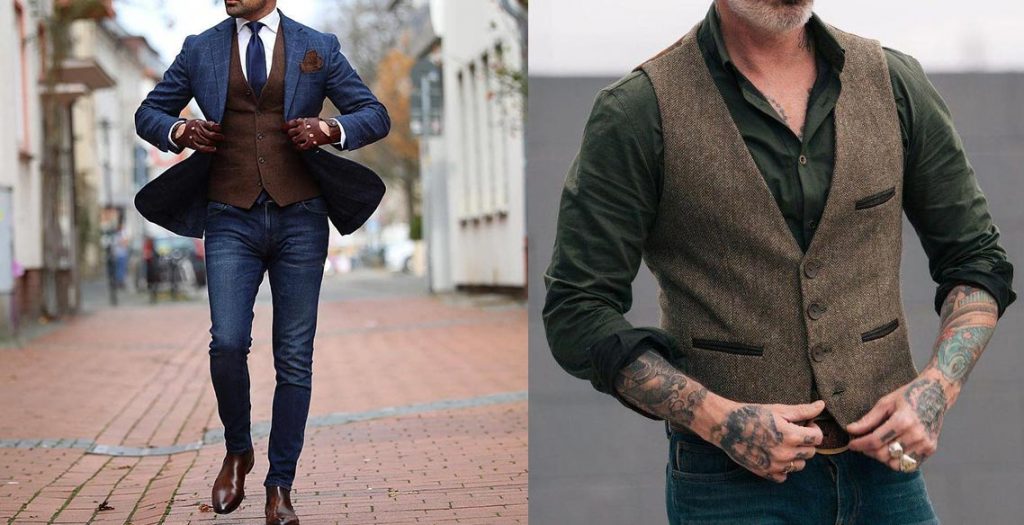 These days, you will see more and more men wear vests to the office or to a casual meet-up. In a casual setting, single breasted vest is the only option. You can leave the jacket out and keep the well-fitted shirt on. Tie is not compulsory anymore and you can leave shirt collars unbuttoned. You can also roll up your sleeves and wear jeans instead. Just make sure that they are in dark colors and are not baggy. You would want your jeans to be slim fit and if jeans are not your thing, you can always replace it with chinos or slacks. Fabric and colors are not restricted when wearing vests casually.
Traditionally, you should never wear belt while wearing vest but if you are able to mix and match your look, belt can be added. Make sure to choose a belt that are not over the top. You still want the belt to be subtle enough that the vest is the center of your look.
Vests definitely deserve a place in your wardrobe. They are great for any occasions as long as it perfectly fit your body. Vest can add character to your outfit, or it can be the center point of it. If you have never incorporated vests to your outfit, now is the time for you to try. Share your recent outfit with us on
Facebook
. Don't forget to follow our
Instagram
page for inspiration!